Top 11 Weirdest Kickstarter Projects
Top 12 Weirdest Kickstarter Projects
"There's a fine line between clever and stupid," as Spinal Tap's Nigel Tufnell famously once said, cleverly. While Etsy has Regretsy, Kickstarter has to serve as its own showcase of weirdness and failure. Here are the 12 oddest ones we've seen recently.
#1 Detroit's Statue of Robocop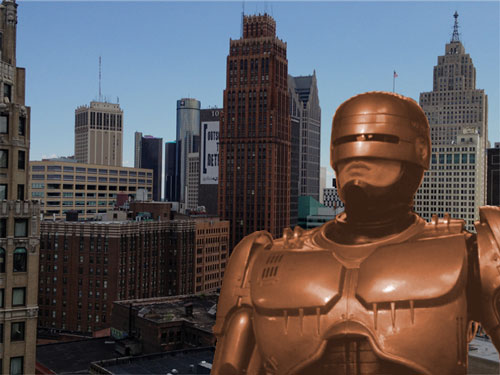 In 1987, Detroit was a howling, urban dystopia, so Paul Verhoeven chose it as the setting for Robocop. In 2011, Detroit had transformed into a howling, urban dystopia, so thousands of nerds clamoured to fund a statue of Robocop, to make that status official for all time.
Other famous Detroitans that they could (and should) have raised a statue of include Steve Ballmer, Bruce Campbell, Tom Selleck
Backers: 2,718 | Money raised: $67,436 (of $50,000) Successful!
http://www.kickstarter.com/projects/imaginationstation/detroit-needs-a-statue-of-robocop
#2 Giant Robot Snake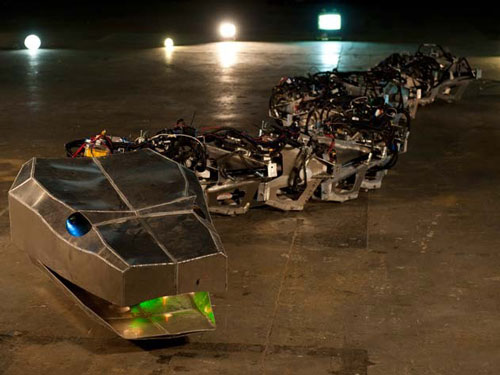 What the world really needs is a 50ft fire-breathing mechanical serpent – and here was the chance for everyone to back it. Surprisingly, it met its goal, sending a strong positive message out to aspiring supervillains.
Although it was recently beaten to death by a rowdy gang of lab technicians.
Backers: 82 | Money raised: $10,560 (of $10,000) Successful!
http://www.kickstarter.com/projects/520381964/titanoboa-50ft-electromechanical-serpent
#3 Fake Marathon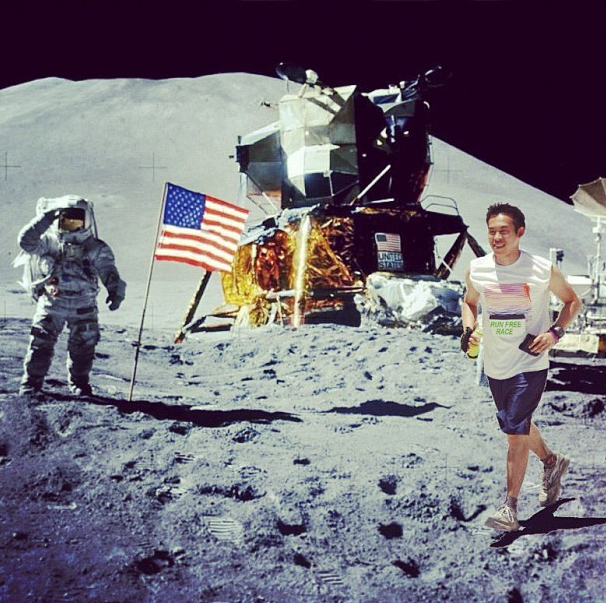 Make yourself part of something that didn't happen. Genius idea this: donate money and get all the paraphernalia of having run a marathon without the pesky business of actually having to run and get all sweaty.
It's all a little bit Total Recall.
Backers: 592 | Money raised: $23,098 (of $999) Successful!
http://www.kickstarter.com/projects/ridiculous/run-free-2013
#4 The Griz Coat
A huge, faux-fur coat, with the paws and head of a bear, and look at the funding raised vs. the target. They clearly tapped into an unexpectedly keen market. Our theory is that this is a way to enjoy being a furry in public, without being instantly identifiable as being a furry. Guess that would be staying "in the kennel".
Backers: 180 | Money raised: $29,015 (of $2,500) Successful!
http://www.kickstarter.com/projects/hansr/griz-coat
#5 American Psycho: The Musical
Yes, you read that right. The bloody satire of materialism and greed is being made into a musical and they want you to back them up. To be fair, this kind of thing isn't rare on Kickstarter, which seethes with misguided am-dram productions and first-time fan-fic authors. What makes this one special is that it's London's Almeida Theatre that's doing the asking.
Other theatrical productions seeking extra funding include:
Backers: 563 | Money raised: $29,015 (of $150,000) Ongoing.
http://www.kickstarter.com/projects/1798121016/american-psycho
#6 Robo-fork
"The Smart Fork That Tracks Your Eating Habits" is a harrowing glimpse into a future hellscape where your every possession is sentient and scolds you for your terrible lifestyle habits.
The obvious way around this is to stuff your face with doughnuts, chips, crisps and Mars bars – all foods you can eat with your hands.
Backers: 1,045 | Money raised: $107,383 (of $100,000) Ongoing.
http://www.kickstarter.com/projects/1273668931/hapifork-the-smart-fork-that-tracks-your-eating-ha-0
#7 A lift to the Moon
Less a product shot than concept art from the first Star Trek remake
This one might sound like a pipe dream, but their pitch is surprisingly credible. LiftPort Group is an aerospace research company that went out of business during the financial crash of '08 – now they want to start up again. They vastly exceeded their benchmark funding, to the extent that now they are back in business. And their business really is in developing an elevator that will go 30 miles into space – and eventually all the way to the Moon.
Of course they're credible – look, they have hard hats!
Backers: 3,468 | Money raised: $110,353 (of $8,000) Successful!
http://www.kickstarter.com/projects/michaellaine/space-elevator-science-climb-to-the-sky-a-tethered
#8 Little Eatz
Encourage your flatulent pug to dine from the same plate as you, by eating vegan dog-biscuits. Disgusting.
Backers: 12 | Money raised: $251 (of $5,000) Unsuccessful.
http://www.kickstarter.com/projects/1300617908/little-eatz-share-a-snack-with-your-best-friend 
#9 Photos of cats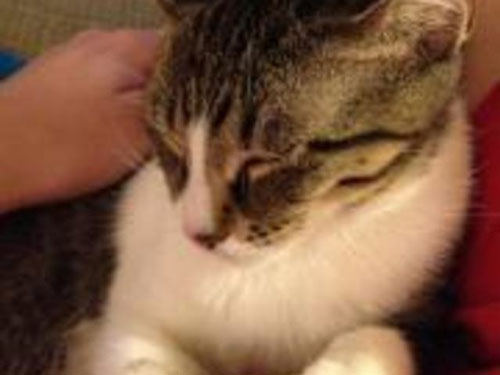 This is genuinely the only picture on the pitch. Not much of a teaser
"Pay me to photograph my two pet cats and post the pics on the internet." A new way to monetise the web? Judging by the funding, no.
Backers: 3 | Money raised: $16 (of $300) Ongoing.
http://www.kickstarter.com/projects/1356971515/kittie-galore
#10 Bible zombie edition
"I am Axul of Themora and I am a zombie. It is time to rewrite the Bible… zombie-style," is the lead-in for this. Sadly, the zombie thing seems like a gimmick to reel in the "SCIENCE BACON WIN" meme-loving crowd.
Snippets of wisdom from the book include:
God did not create heaven and earth in six days
Adam and Eve were hominoids (monkeys)
Lot's wife did not turn into salt
Noah's ark was more of a raft than a boat and he only took his family and a few cows
So you know you're going to get thoroughly educated by these surprising and challenging opinions. "I am going to take a hiatus from my day job (writing web content) to complete this project." Uh-oh.
Backers: 21 | Money raised: $395 (of $3,000) Ongoing.
http://www.kickstarter.com/projects/galenbennett/the-holy-bible-zombie-edition
#11 Rapping Saddam album
"What if Saddam Hussein recorded a hip hop album during his 8 months in hiding?" asks the funding page for this music project. Pretty high concept. The money's mostly for professional sound production. Which is odd, as Saddam wouldn't have had access to a recording engineer, unless his underground 'spider-hole' was better-equipped than we've been led to believe. Although he might well have come up with such stonking lyrical gems as: "Y'all know I'm killin' it! Big shoes I'm fillin' it! True love instillin' it: By Allah's will, innit."
Backers: 4 | Money raised: $80 (of $2,500) Ongoing.
http://www.kickstarter.com/projects/136040617/underground-a-mixtape-memoir-by-saddam-hussein