I've been a bit busy with UsVsTh3m stuff to be able to update this blog as often as I'd like. Still, here's the artwork for something we did recently – George Osborne's Austerity Ninja.
These little guys float up from the bottom and you have to slash their budgets for cash, but don't hit your 'friends' with the red borders…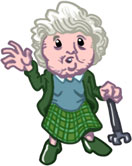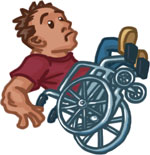 Provision for the elderly, police budget, services for the disabled, libraries
Meanwhile, here are some of the 'baddies':


The royal baby, bankers' bonuses, Trident
The game is shouty, OTT fun – have a go at playing George Osborne's Austerity Ninja now! (If you like).
Credits: Coded by the awesome powerhouse that is Tom Scott, direction & shouting by Rob Manuel, music by Tim Gillespie.